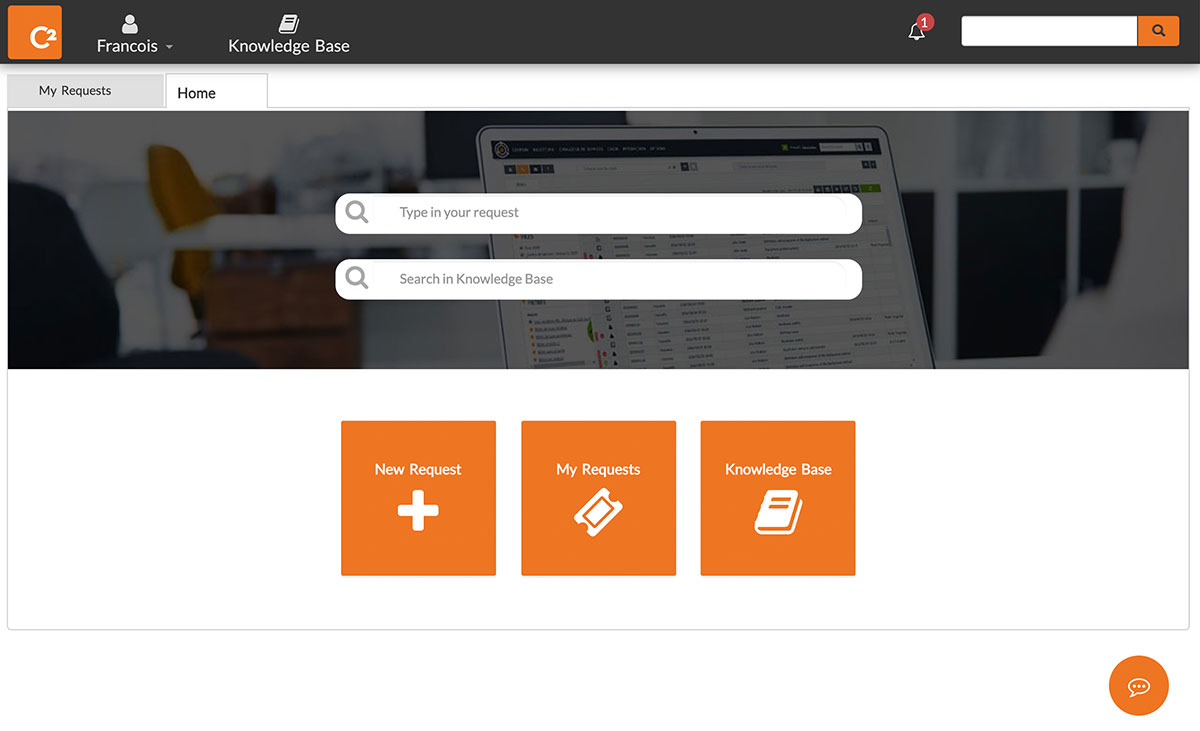 Speed up your service delivery
C2 supports a flexible incident management process to achieve better response time with quick ticket categorization. Published on a self-service portal, a service catalog filtered by company, team or department makes it much easier for your personnel to provide support.
C2's simple and flexible user portal and knowledge base helps facilitate collaboration and communication between all stakeholders from simple requests to complex projects.